TNS #532 - Quickly Getting One Off
---
2021-10-21 • Keyboard_Doomer • (
TNS News
)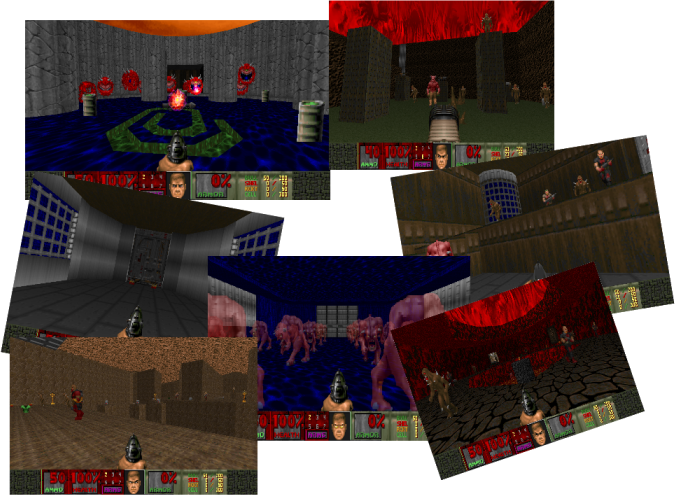 Date: Thursday 21st October 2021
Euro session: 19:00 BST

> Details and comments <


Just in case you got the feeling that TNS was a bit too reasonable lately here is another megawad of speedmaps for us to go through to remove that false impression. You know the drill: -fast monsters, 2x damage and pistol starts so let's, uh, quickly get one off?
USDQC Wednesday Night Deathmatch #127 - AZDwango
---
2021-10-19 • Flambeau • (
Blogs - USQC
)


Date: Wednesday October 20th 2021
Session: 20.00 CDT

Details and comments

We are hitting it off with another Dwango pack this week, and this time we are playing the pack from Arizona! Packed with 28 distinct maps, there should be some good variety in the levels, so hop on in and frag away!


Wednesday Night Deathmatch is the flagship weekly event of the United States Doom and Quake Community. Join us on Discord to engage in ridiculous voice chats during the events. Everyone is welcome.

To keep up with The US DOOM & Quake Community join the USDQC Discord
Wadazine Flag Fest #05 32in24-16 Part I
---
2021-10-16 • Flambeau • (
Blogs - Flambeau
)


Welcome to Wadazine Flag Fest!

This week we will play part 1 of 32in24-16!




Date: Sunday, 17th October 2021

US Session : 6:00PM CDT / 00:00 BST
Location : Dwango United New Jersey

Introducing, a new fantastical multiplayer event promoted by the Wadazine, the Flag Fest event! As the name implies, this event is centered around the all-mighty Capture-the-Flag mode, a classic game mode that's been around since the golden days. An event of pure adrenaline and teamwork, multiplied by 3 thanks to the sheer beauty that Doom is.

In this event, 2 teams will go against each other and see how many wins they can nail by capturing the limit of flags first, or having the highest number of flags captured once the timer runs out. You know it! The usual drill of the classic Red vs Blue, now in Doom fashion.
Our main goal is to bring back some casual fun into the CTF scene, so we implore you to join us, no matter your level of expertise, we are here to have fun, frag some brains out and take the flags of our enemies in glorious multiplayer combat. Let's take the flag together on Sundays!

To keep up with the Wadazine Community join the Wadazine Discord

Master Server Outage - 2021-10-16 - Resolved
---
2021-10-16 • AF-Domains • (
General ZDaemon News
)
An outage is currently being experienced on the Master Server.

It is being looked into.

Once an update is available and/or it has been resolved, this notice will be modified.

EDIT: We are back.
ZDS #737 - Escape The Frenchies!
---
2021-10-15 • UberGewei • (
ZDS News
)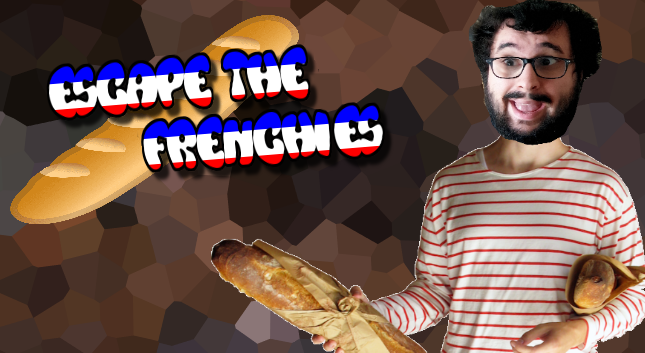 ZDaemon People!

The French gentlemen who created the FCT shop are on vacation
and are forcing everyone, wherever they go, to eat baguettes..
They've even kidnapped Krawa and they won't give him back!

There's not much that you can do but COURIR!!!!!


-> Forum post <-

Date: Saturday October 16th
Euro: 19:30 BST (2:30 PM EDT)
USA: 01:00 BST (8:00 PM EDT)
---
---