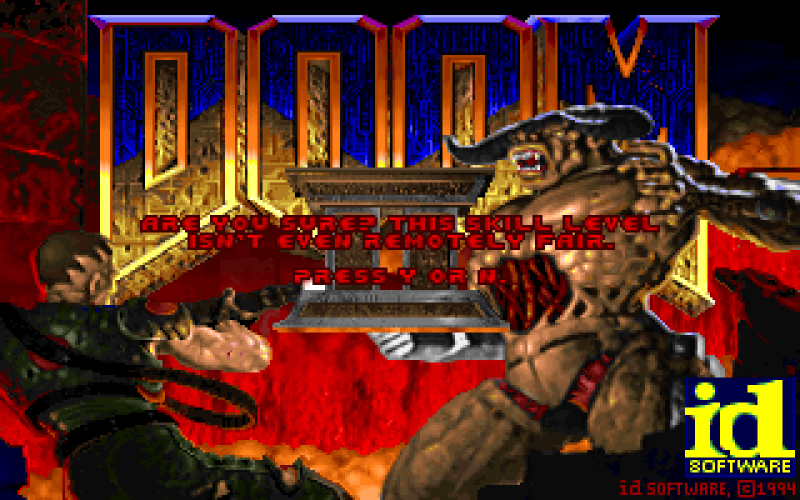 Date: Thursday 11th March 2021
Euro session: 19:00 GMT

> Details and comments <


ZDS300 + TNS200 = ?

As you can see from the calculation above Doom 2 Nightmare! has become a staple choice of ZDaemon weekly sessions when it comes to celebrating the decimal system. It has now been almost 6 years since we subjected ourselves to this suffering so about time we do it again!

Did we become rusty or will we do better than last time?
How many times will a macho fail an attempt?
Which player is the best meatshield?
Will we finally finish MAP29 on the first try? (No, we will not.)

There are many questions to answer so don't let us down now that you've been with us for 500 uninterrupted weeks!