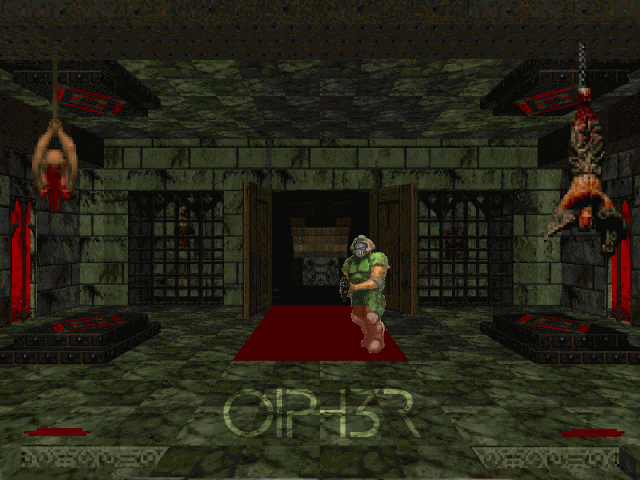 A veteran ZDaemon player making his official return to the ZDaemon community under the moniker C1PH3R has issued an endurance duel challenge to duelists throughout the DOOM universe, at least those willing to accept his challenge on the ZDaemon platform. Players choosing to accept C1PH3R's challenge may choose the map that the duel will take place on from a pool of 7 maps of the 64 maps featured in the WAD: Jacob's Ladder. Those map selections are:

Map06: Dweller2 M11
Map30: XenosX9 M04
Map38: Oblivx
Map49: SIPOOMA
Map47: Judas23_
Map53: Moo2D
Map58: Lazarus1J M04

The server host is Dwango United – Jacob's Ladder #02. Old school, almost vanilla duel DM settings apply, as are usually featured on Dwango United - Jacob's Ladder servers. The endurance frag limit is 100, the time limit unlimited. DVOX_beta4.WAD, a home brewed announcement VOX will accompany the match. All matches will be recorded and later posted for community viewing. The behavior of "rage quitting" or voluntarily exiting the match while it is in progress will be considered as a lost match.

Live spectators will be permitted, but are encouraged to keep chatter to a considerate minimum.

If interested in accepting this duel challenge, send a private message to C1PH3R on ZDaemon and schedule a date/time for the challenge to take place. Remember to keep it clean and… happy fragging.

This challenge supports the notion that "All should be fed and all should be free."