ZDaemon 1.10.21
is now available;
ZDaemon Launcher users will be able to update by going to Help -> Check for Updates
.
The Linux and BSD ZServ binaries are available via the
Downloads
page.
This version contains several nice additions, improvements and fixes; for the full run-down you'll want to check out the
changelog
.
Please note: Similar to the last release, 1.10.21 servers will require all players to update to the latest version.
Feature Highlight
Borderless fullscreen (windowed) for primary monitor added.
It can be enabled in Video Modes or via ZLauncher (Settings->General->Video Mode).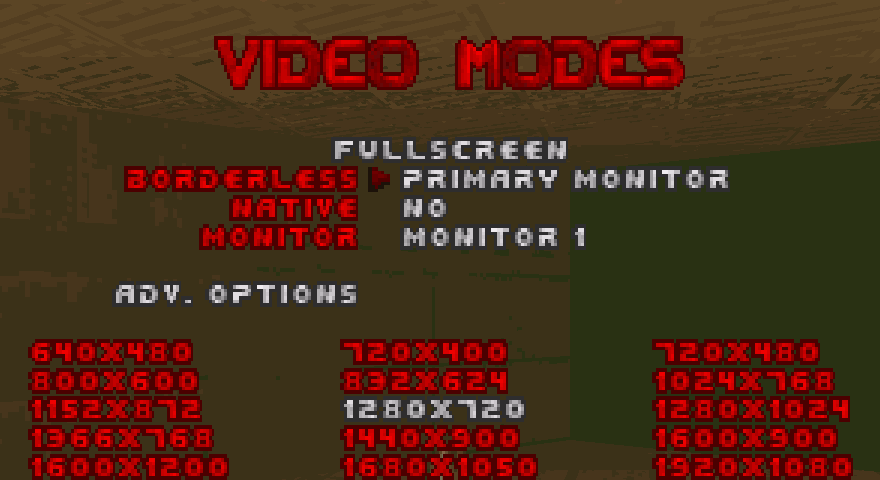 Improvement Highlights
- Allowing automap cheats (am_cheat, iddt, ravmap, mapsco) for demo playback.
- Customize Controls: spy commands, "callvote game", "toggle messages" and "menu settings" added.
- Fixed an issue that resulted in an erroneous redscreen being displayed in certain pre-1.10 rocket jump demos.
- Fix for a visual problem on the client, where a teleported monster would appear to be sticking in the floor.
- Fix for sticking monsters with NOGRAVITY flag on lifts.
- Scroll_Texture_Model with id 0 will affect own line now (e.g. ndcp2.wad MAP02).
- Fix for Boom generalized linedefs damage transfer (e.g. ngmvmt1.wad MAP06).
- Support for https in getwad.