Tuesday Night Flags #7 ZDUCTF Part I
---
2019-11-10 • Flambeau • (
TNF Flags
)

> TNF Commercial video <

Date: Tuesday Novemeber 12th

EU Session : 20:00 GMT / 15:00 EST
US Session : 20:00 EST / 01:00 GMT
Locations : Ducks France / Dwango United New Jersey

> Details and comments <

Welcome to Tuesday Night Flags!
The TNF team hopes this is the renaissance for this great gamemode, and we're excited to have you along for the ride. Grab your friends, get involved by making suggestions and more importantly, joining us for fun matches!

This week we will play ZDaemon's ULTIMATE CTF
This wad was created and compiled in 2005 by some of Doom's best mappers, to bring you some of the best set of CTF maps ever.
We will play all odd maps for this Part I
[USQC] Friday Night Survival #15 - [LA]SpaceStation1
---
2019-11-08 • Flambeau • (
Blogs - Flambeau
)


Date: Friday 8th November 2019
Session: 20.00 CST
Server: [USQC] New York zds://192.81.214.85:10602

> Details on USQC Discord <


This week we are going to play the first of the SpaceStation series made by [LA].
Its a bit different than normal survival wads; be prepared to face hordes of Archies, find yourself evading rockets and BFG balls, or clusterfucked "in the city".
Make sure you turn on music volume!
But most of all: find yourself having fun in this first megawad of the SpaceStation series.
ZDS #636 - Pyrrhic Deathmatch Part I
---
2019-11-07 • Krawa • (
ZDS News
)


Hello ZDaemon Deathmatch People,
This weekend it's time to play Pyrrhic.
That's a deathmatch wad that uses DoomII
textures for a clean old school style.
So reload your rusty weapons and join the fun!


-> Forum post <-

Date: Saturday 9th November 2019
Euro: 19:30 GMT / 1:30 pm CDT
US: 01:00 GMT / 7:00 pm CDT
TNS #430 - Mass Extinction (Part II)
---
2019-11-07 • Keyboard_Doomer • (
TNS News
)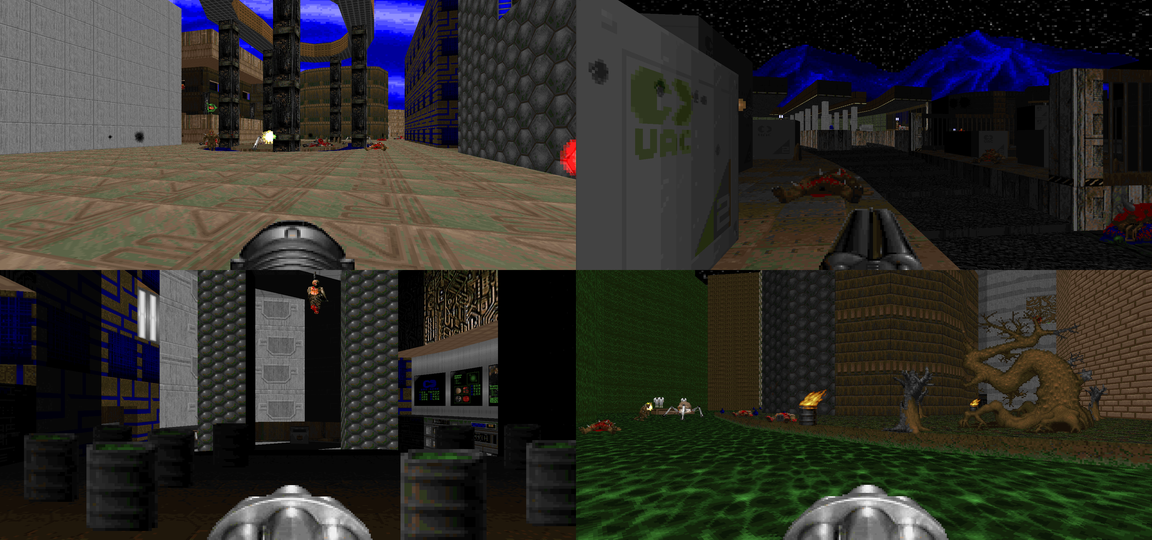 Date: Thursday 7th November 2019
Euro session: 19:00 GMT

> Details and comments <


After a Halloween session it's time for another Mass Extinction event. A continuation of the one from 2 weeks ago, that is. We finished the first half of the wad pretty fast so let's see if we can match the pace this time!
Tuesday Night Flags #6 Quake III CTF
---
2019-11-04 • Flambeau • (
TNF Flags
)

> TNF Commercial video <

Date: Tuesday November 5th

EU Session: 20:00 GMT / 15:00 EST
US Session: 20:00 EST / 01:00 GMT
Locations : Ducks France / Dwango United New Jersey

> Details and comments <

Welcome to Tuesday Night Flags!
The TNF team hopes this is the renaissance for this great gamemode, and we're excited to have you along for the ride. Grab your friends, get involved by making suggestions and more importantly, joining us for fun matches!
---
---