Tuesday Night Flags #3 Velocity CTF: Mechanix Edition Part II
---
2019-10-13 • Flambeau • (
TNF Flags
)

> TNF Commercial video <

Date: Tuesday October 15th

EU Session: 20:00 BST / 15:00 EDT
US Session: 01:00 BST / 20:00 EDT

> Details and comments <


Welcome to Tuesday Night Flags!
The TNF team hopes this is the renaissance for this great gamemode, and we're excited to have you along for the ride. Grab your friends, get involved by making suggestions and more importantly, joining us for fun matches!

This week we will play the second part of Velocity CTF: Mechanix Edition
Tuesday Night Flags #2 Yes we are still back!
---
2019-10-13 • Flambeau • (
TNF Flags
)

> TNF Commercial video <

Date: Tuesday October 8th
Session: 20.00 BST / 15.00 EDT

> Details and comments <


Welcome back to Tuesday Night Flags! (Yes you read it correctly, it's not Wednesday anymore)
We took a bit of a break but we have returned better than ever, and the team is ready to bring Capture The Flag back to the ZDaemon masses in this (not so) new weekly event. To put it simple "we thought we'd give it another go."
The TNF team hopes this is the beginning of a renaissance for this great gamemode, and we're excited to have you along for the ride. Grab your friends, get involved by making suggestions and more importantly, joining us for fun matches!

This week we will go back to the old WNF US DUI NJ server and play the first 10 maps of Velocity CTF: Mechanix Edition!!
[USQC] Friday Night Survival #11 - Going Down Part II
---
2019-10-11 • Flambeau • (
Blogs - Flambeau
)


[USQC] Friday Night Survival #11 - Going Down Part II

Date: Friday 11th October 2019
Session: 20.00 CST

> Details and comments <


This week we will play part II of Going Down for the USQC FNS
Going Down is a 32 level megaWAD done by Mouldy which features small-medium sized maps.
Ride with us the elevator to hell.
play with us trough the even maps for part II and lets see if we can make it trough the rotations.
---
2019-10-10 • Krawa • (
ZDS News
)
Dear ZDaemon community,

This Saturday we are going to play an unfinished version of DooM II!
You heard right, beta versions of the maps we all love. Additionally,
since the engine was not finished yet the monsters were different too.
We tried to simulate this as best as we could so we will get the real
DooM 2 experience this weekend. Furthermore, we will play it with
Kill 'em all such that we can explore the full glory of the levels.
So tell everybody who cares about DooM that this Saturday they
have to keep the evening free!


-> Forum post >
...
TNS #426 - Doom Zero (Part II)
---
2019-10-10 • Keyboard_Doomer • (
TNS News
)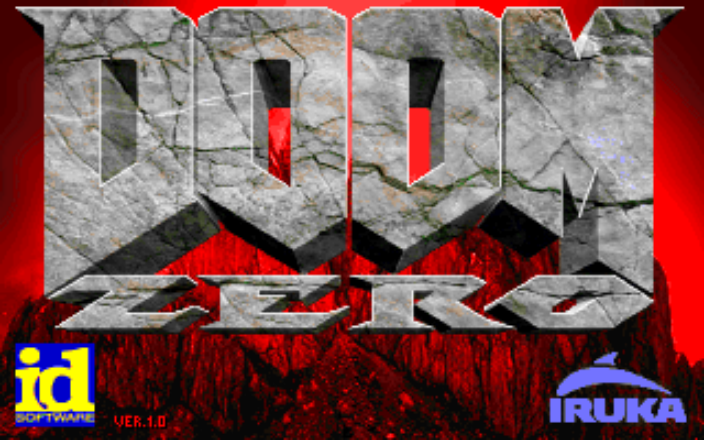 Date: Thursday 10th October 2019
Euro session: 19:00 BST

> Details and comments <


Continuing what we started last week: Doom Zero is not a diet version of Doom but a megawad made as a tribute to the 25th anniversary of Doom 2. Second half of the wad will feature a custom monster and a custom boss in otherwise very much old school maps. See you there!
---
---