MDF One-Day EU Greenwar FFA Event - Saturday, February 1st
---
2020-01-27 • Flambeau • (
Blogs - Flambeau
)


Date: Saturday, February 1st @ 4pm EST / 9pm CET

Objective:

The objective of the event is to accumulate the most points throughout a series of rounds, playing across a total of 6 maps. The target is for each player to play every map twice. Points are awarded based on scoring position.

Point Distribution:

1st place: 6 points
2nd place: 4 points
3rd place: 3 points
4th place: 2 points
5th and under: 1 point

Gameplay:

All players of a particular round join the server at once and will play the same number of maps, but the actual lineup of each round will be randomized. Admins will announce the player lineup for every following round, and the selected players will join the game and the map will be restarted for them. This should speed up the proceedings while keeping the event spiritually free-for-all. If it's not your round, you simply idle in the server.

The maps have been chosen for their variation of styles (pace, spam, player/frag/time limit) and we'll try to make sure everyone plays across all of them, but this part will be heavily dependent on the player signups and randomization. It should ensure, however, that you don't meet the same opponents often.

Maps:

Greenwar Map02
Greenwar Map10
Greenwar Map13
Greenwar Map14
Greenwar Map15
Greenwar Map30

WAD: greenwar

More information and signups on Multiplayer DoomFederation Discord or ZDaemon Forum

Tuesday Night Flags #18 32in24-7 Part I
---
2020-01-25 • Flambeau • (
TNF Flags
)


Welcome to Tuesday Night Flags!

The TNF team continues to host this great gamemode, and we're excited to have you along for the ride. Grab your friends, get involved by making suggestions and more importantly, joining us for fun matches!


Grab your friends, your SSG and get your Blue or Red color on!

This week we will play the first half of the maps for part I of 32in24-7



Date: Tuesday, 28th January 2020

EU Session : 20:00 GMT / 15:00 EST
US Session : 20:00 EST / 01:00 GMT
Locations : Ducks France / Dwango United New Jersey

> Details and comments <

---
2020-01-24 • UberGewei • (
FYBO News
)
It's time for some Cybercrime3, by DarkLinux! 10 maps with a unique design.
Two extra levels have been added to the maplist made by Cybershark.





For more details click here.
TNS #441 - Could You Would You In A Box? (Part II)
---
2020-01-23 • Keyboard_Doomer • (
TNS News
)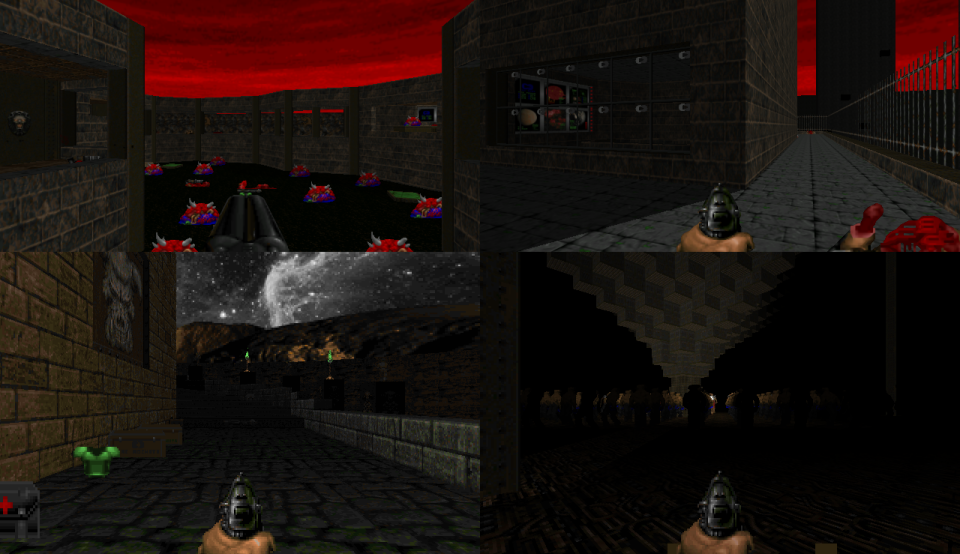 Date: Thursday 23rd January 2020
Euro session: 19:00 GMT

> Details and comments <


Could You Would You In A Box? The (non-)question from last week remains. The second half of the wad brings some quite hectic maps in a 2048x2048 box that should be especially fun on pain rotation. Well then, see you in a box!... if you would, that is.
Congratulations Animal, again!
---
2020-01-22 • Evolution • (
Global Tournaments
)
Animal has won the ZDC Intl January 2020 OS Duel Tournament with another strong performance. Congratulations on the back to back tournament victories. Well done to StarCraft for finishing as runner up.
---
---