TNS #476 - CPD (Part I)
---
2020-09-24 • Keyboard_Doomer • (
TNS News
)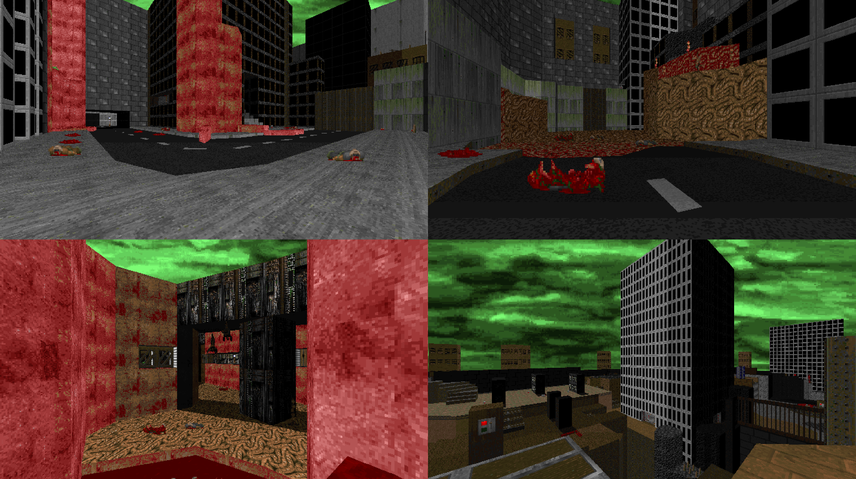 Date: Thursday 24th September 2020
Euro session: 19:00 BST

> Details and comments <


CPD is a fresh new mapset by a user called Cheesewheel who you likely didn't hear about before but if you'd think that means this one-person megawad must be lacking you would be very wrong. As much as we always appreciate great megawads I do think we should appreciate them even more when they come from a new name on the scene!
---
2020-09-22 • AF-Domains • (
FYBO News
)
Tuesday Night Flags #51 Barbapapa's CTF Map Pack Part II
---
2020-09-21 • Flambeau • (
TNF News
)


Welcome to Tuesday Night Flags!

The TNF team continues to host this great gamemode, and we're excited to have you along for the ride. Grab your friends, your SSG and get your Blue or Red color on, get involved by making suggestions and more importantly, joining us for fun matches!

This week we will play part II of Barbapapa's CTF Map Pack




Date: Tuesday, 22th September 2020

US Session : 20:00 EDT / 01:00 BST
Location : Dwango United New Jersey

> Details and comments <

---
2020-09-19 • Mega-Dog • (
FYBO News
)
Time for 8 Bits Deathmatch.
7 maps created in 8 bits style, by G0dCells.
Remember the 80's, No? Well, Expect "hyperactive graphics and music, fast Deathmatch and a very original concept. It's just weird. Try it!" -G0dCells.




Get more details here
...
USQC Friday Night Survival #59 - Going Down Part I
---
2020-09-17 • Flambeau • (
Blogs - USQC
)


Date: Friday 18th September 2020
Session: 20.00 CST

> Details and comments <


Yeah yeah ZDaemon people its time! Join us this Friday at 8PM CST as we replay Going Down. This was one of my favorite sessions from last year and I look forward to taking the elevator down to Hell with you again!

To keep up with The USQC, join the USQC Discord
---
---