ZDS #672 - 32in24-11 Survival Part I
---
2020-07-17 • Krawa • (
ZDS News
)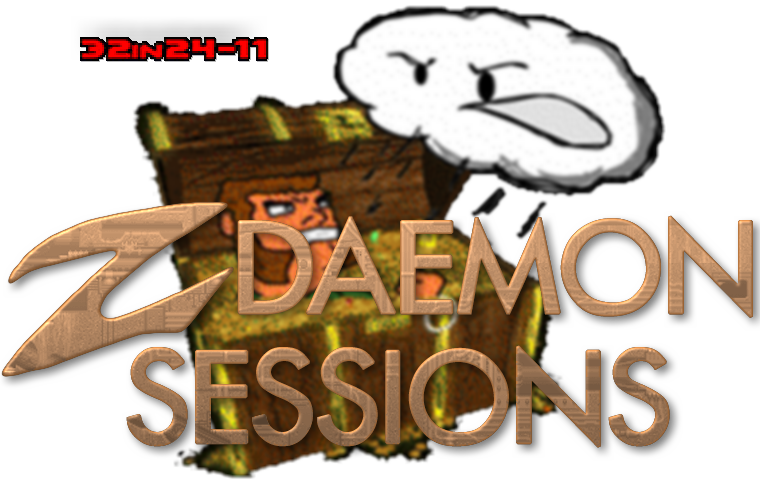 Hello ZDaemon Sessions Survival People,
This weekend we'll play a special Survival session:
The first half of the maps of 32in24-11 with monsters!

It's a bit different than normal Survival, but the rules are simple:

1. Kill every player
2. Kill every monster
3. VICTORY


-> Forum post <-

Date: July 18th, 2020
Euro: 19:30 BST / 1:30 pm CDT
US: 7:00 pm CDT / 01:00 BST
ZDS #671 - Quake maps pack instagib
---
2020-07-10 • Krawa • (
ZDS News
)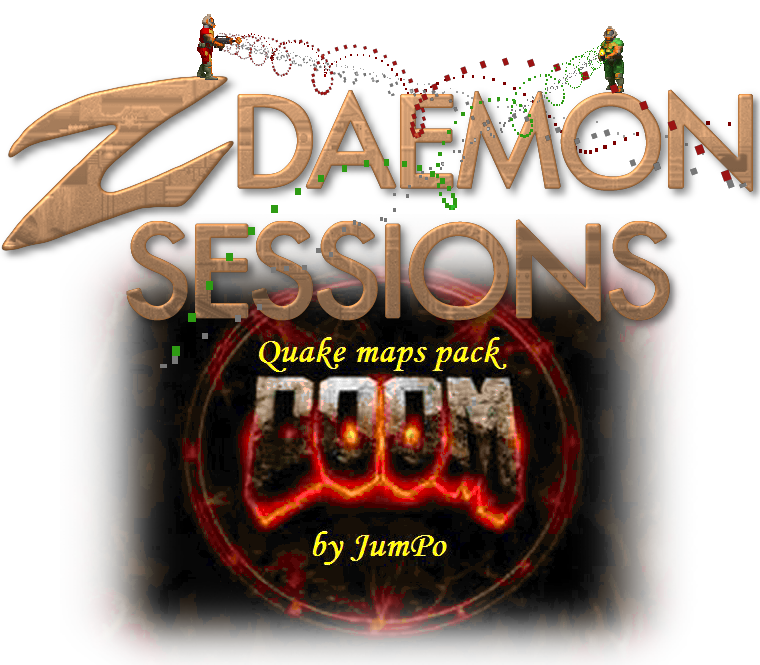 Hello ZDaemon Deathmatch People,
This weekend we will play JumPo's Quake maps pack with a difference:
Instagib We will also use use Quake vox and skins.
So grab your rusty railgun and join the fun!


-> Forum post <-

Date: July 11th, 2020
Euro: 19:30 BST / 1:30 pm CDT
US: 7:00 pm CDT / 01:00 BST
ZDS #670 - Eternal Doom Survival Part II
---
2020-07-03 • UberGewei • (
ZDS News
)


Hello ZDaemon people,
This weekend it's time to play the levels of Eternal Doom that we didn't get to play last time.
This wad was created by Team Eternal and was released on the 14th of November 1997.
You can see the Doomworld article dedicated to Eternal
...
---
2020-06-25 • UberGewei • (
ZDS News
)


Hello ZDaemon vakantie mensen!

This week it's time for Doom Vacation, Doom Vacation is a conversion of the Duke Nukem 3D add-on
"Duke Caribbean - Life's a Beach. Ported to ZDoom-alike wads by Doorhenge.

After finishing off the last singularity generator
and the final Baphomet, the space marine travels
through space to land back on earth. After the splash down
into the middle of the ocean, the salty sea air fills
your lungs - along with the familiar stench of demon poo...

-> Forum post <-

Date: June 27th, 2020
Euro: 19:30 BST / 1:30 pm CDT
...
ZDS #668 - DWANGO: 21st Anniversary Team Deathmatch
---
2020-06-19 • Krawa • (
ZDS News
)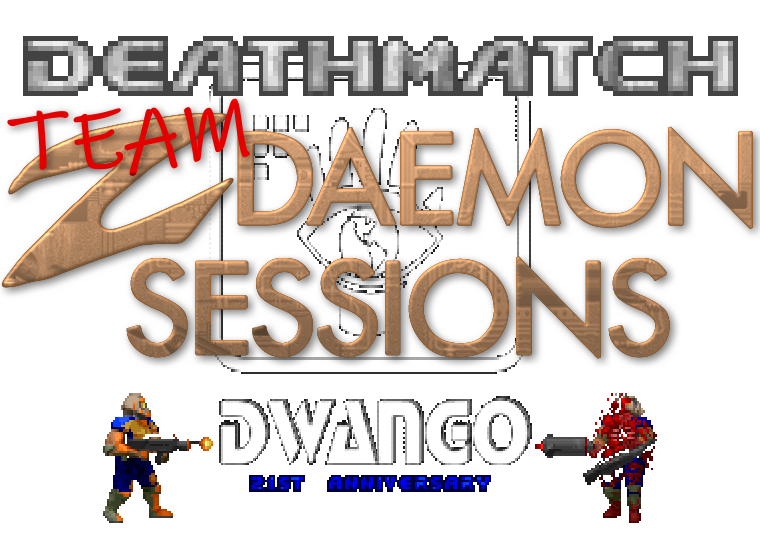 Hello ZDaemon Sessions Team Deathmatch People,
This weekend it's time to play DWANGO: 21st Anniversary.
Every player will spawn with 200% health and 200% armor, so the
chance for team attack and great team gameplay is guaranteed.
So don't miss the fun!


-> Forum post <-

Date: June 20th, 2020
Euro: 19:30 BST / 1:30 pm CDT
US: 7:00 pm CDT / 01:00 BST
---
---