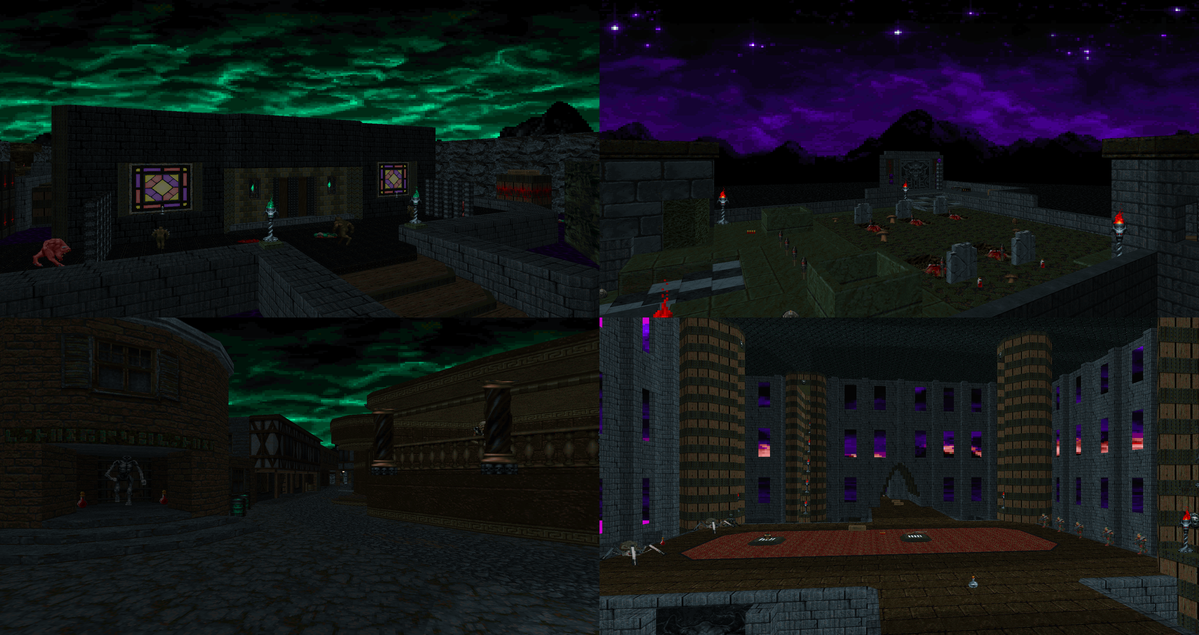 Date: Thursday 16th November 2023
Euro session: 19:00 GMT

> Details and comments <


While we played most of Ad Mortem last year it turned out the wad was not quite finished yet. Thanks to an update just a couple of weeks ago, ZDaemon conversion by UberGewei and coop fixes by boom_compatible we get to enjoy 7 more maps with a superb spooky theme. In case the Halloween spirit refuses to leave your body to make space to be possessed by the Christmas one, here's your extraordinary chance to exorcise it!