DB4D & Dwango United offer a return to Base Ganymede. During the last visit to Base Ganymede on May 25th, the team lost momentum in episode 2 and did not manage to hold it together.
Having recovered from the last mission, with new energy and a fresh perspective, we return to Base Ganymede tonight (Saturday, June 8th) determined to solve its puzzles and get out alive.
The player limit is 4 to support classic style cooperation. Base Ganymede is a 3 episode vanilla megaWAD for Doom 1 featuring 27 maps set on one of Jupiter's moons, Ganymede.
DOWNLOAD the WADS
Place: zds://208.167.245.119:10626
Time: 9 PM EST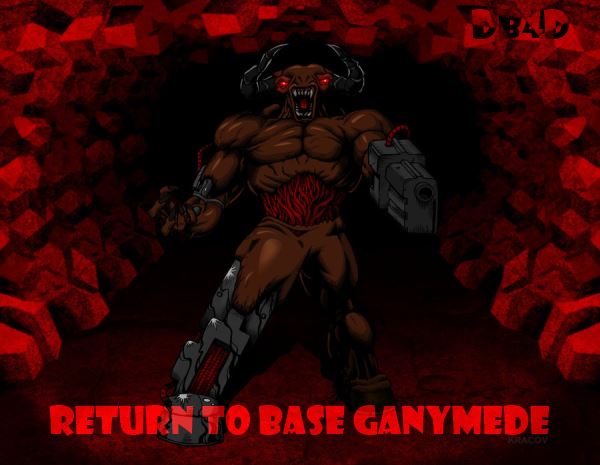 ...