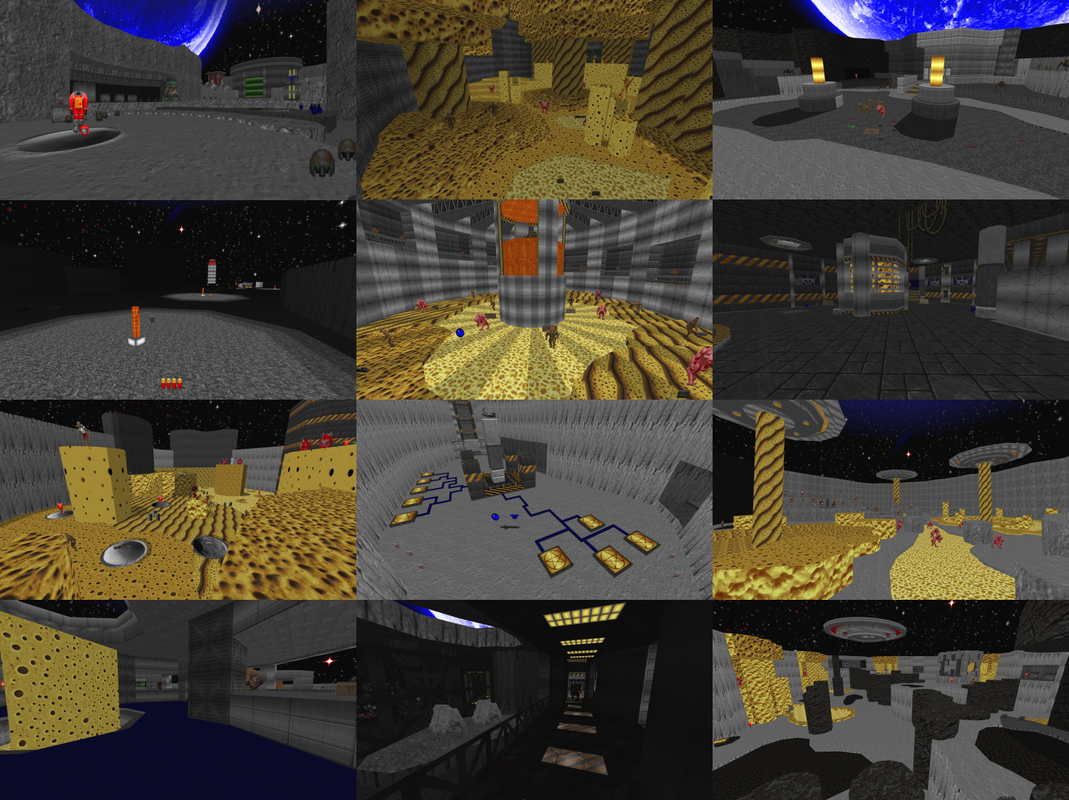 Date: Thursday 15th June 2023
Euro session: 19:00 BST

> Details and comments <


Not long ago we warped through PUSS IX which saw its final release only recently but was started full 2 years ago. This wad is its, umm... cheesy sequel this time allowing only 3 instead of 10 hours per map. The monster counts are relatively low, however, there's one thing you'll need to do if you want to survive these maps - manage your radsuit usage!