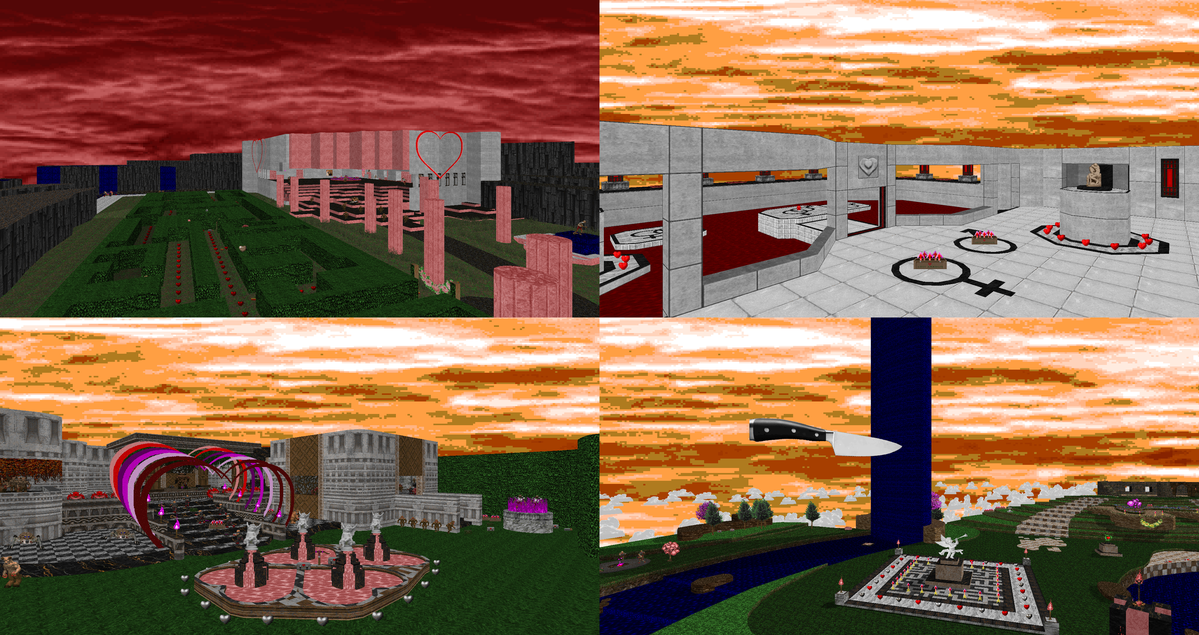 Date: Thursday 23rd February 2023
Euro session: 19:00 GMT

> Details and comments <


Last week's dose of love not enough for your broken heart? There's a remedy for that in the form of the second half of Lover's Quarrel, a mapset taking inspirations from Bourgeois Megawad and the love all around us. Things do get p̶a̶i̶n̶f̶u̶l̶ full of love in a few places in the latter part of the wad, one thing that the demons here surely won't let happen is make you feel lonely!