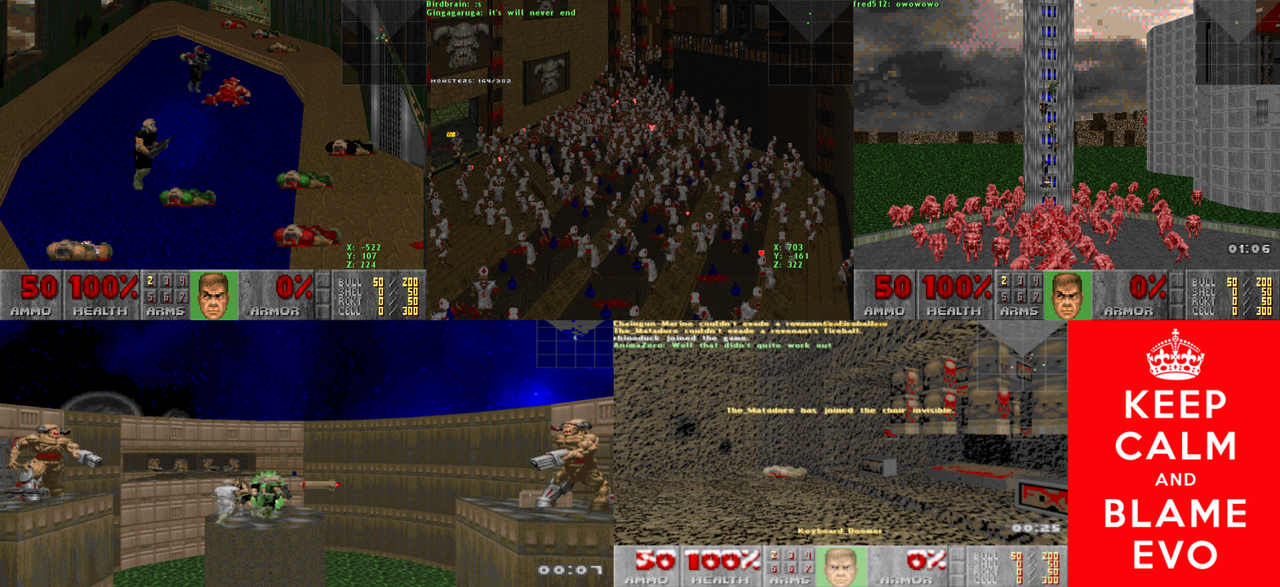 Date: Thursday 19th August 2021
Euro session: 19:00 BST

> Details and comments <


The day has come and a whole decade of TNS is now behind us. In the summer of 2011 probably no one imagined that we would still be there to this day but with your support TNS proved that it's worthy of the "Survival" with big S in its name. It's a milestone that we didn't even think of achieving but there's no need for a big poignant speech because TNS isn't going anywhere anytime soon. The Doom session of fresh megawads, hilarious fails, macho men (and women) and dealing with broken coop in maps is here to entertain dozens of players from all around the world every week for many more Thursday nights to come.

As has become customary of the milestone sessions we will follow the motto "a little sadomasochism never hurt anyone" and will celebrate with probably the most suitably named megawad ever. And since it's our big anniversary we might just have a Dutch-made surprise prepared in which we'll fight the ultimate nemesis of TNS. Your meatshielding skills will be needed so come join us in the celebration!

But before you do that, let me give a special thanks to all those that left their mark on TNS in various ways and without whom TNS would be missing a piece of its identity:
AF-Domains.net
AnimaZero
aprosekin
Birdbrain
Caleb13
Choft
Destructor
ErisFalling
Evolution
Flambeau
Fluffy
fred512
Greenchil
HexTheRex
JCD
Krawa
Lekkus
MalwareCore
Memfis
Nevanos
Nurse Imp
rhinoduck
Salty
sid0rv
SilverIce
Tobi
Trudy
UberGewei
valkiriforce
Vampire Knight
Worst
zeaz

...and YOU, for joining us week after week, either nowadays or in the past. Thank you for making TNS the most popular organized Doom session there ever was and hope to see you all in the next decade we're starting tonight!