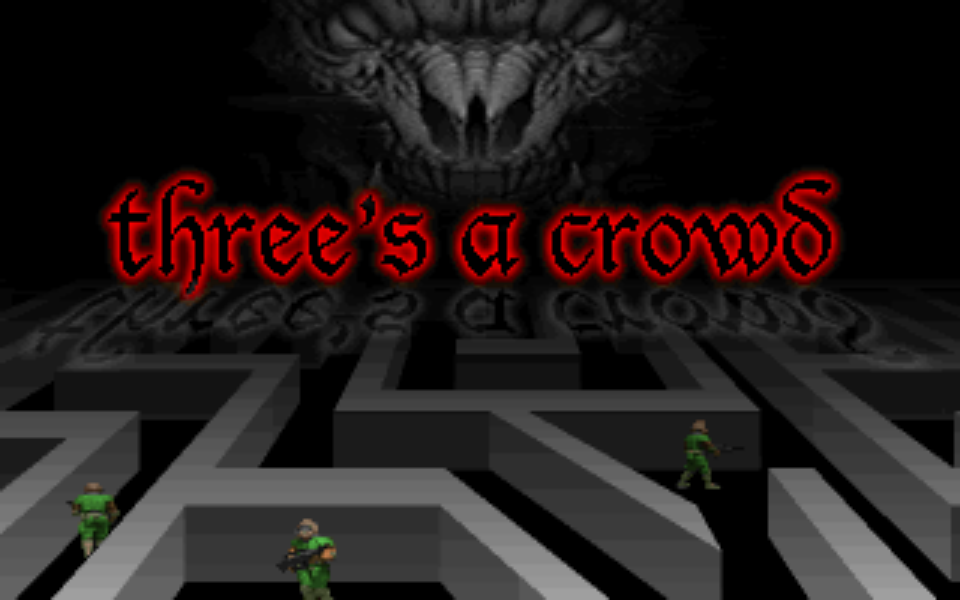 Date: Thursday 24th June 2021
Euro session: 19:00 BST

> Details and comments <


Remember Three's A Crowd? We played the first half last year and while a few maps proved to not go too well with multiplayer the wad meanwhile got the official Cacoward stamp of approval which is nothing to scoff at. More quirks and gimmicks to expect, let's give this wad another try!