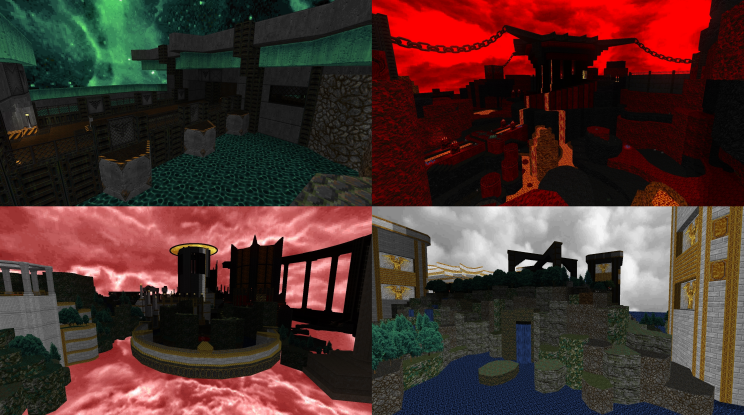 Date: Thursday 7th March 2019
Euro session: 19:00 GMT

> Details and comments <


After a week's pause we are back to finish Eviternity. Get ready for more of the beautiful showcase of the OTEX texture pack, great architecture and generally slaughterless yet engaging gameplay!

Just like last time, huge thanks to damo2k who spent even more time this week to get his ZDaemon port of Eviternity to the state this wad deserves!